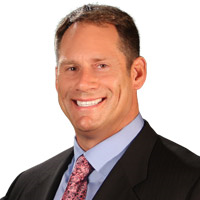 We've teamed up with RNG Farms and other local Pahrump businesses, organizations, and individuals to offer a safe and fun trick-or-treat alternative.
Pahrump, Nevada (PRWEB) October 31, 2014
No tricks, just treats when Glen Lerner Injury Attorneys partners with RNG Farms to host a safe Halloween Trunk or Treat event in the parking lot outside their Pahrump law office at 2220 Nevada West Boulevard on October 31 from 4:00 PM to 6:00 PM. Hair-raising amounts of candy will be passed out to local children from the trunks of local Model A club cars and those of other local business owners and community members. The event is free to the public and will remain open until 6:00 PM, or the last piece of candy is handed out.
"Halloween has changed over the years. Families no longer go from house to house as often as before to trick-or-treat. That's why we've teamed up with RNG Farms and other local businesses, organizations, and individuals to offer a safe and fun trick-or-treat alternative," said personal injury attorney Glen Lerner. "Our event is free to the public, and gives kids a place to stop by and show off their Halloween costume, as well as learn a little bit more about local community clubs, organizations, and businesses."
RNG farms will also share information about the supportive services their organization offers to children and adults with disabilities and special needs, as well as the Pahrump Disability Outreach Program (PDOP). Questions? Please contact Lynne Johnston at 702-877-1500 for more details about the Glen Lerner Injury Attorneys and RNG Farms' safe and fun community Halloween Trunk or Treat event.
More about RNG Farms
RNG Farms is a local-owned facility that has subcontracted with Dream Therapies in Las Vegas to bring licensed Occupational Therapy, Speech Therapy, Feeding Therapy, Hippotherapy to special needs children in Pahrump, Nevada. They offer therapeutic riding to children with a certified C.H.A IRD instructor. They also have a certified Equine Massage practitioner who makes house calls. For more information about the facility, please visit facebook.com/RNGFarms, e-mail rngfarms(at)gmail(dot)com, or call (702) 427-8096.
More about Glen Lerner Injury Attorneys
Glen Lerner Injury Attorneys has been helping people with personal injuries and dangerous drug class action claims since 1998. Since then, the firm has grown into one of the largest plaintiff personal injury firms in the country with over 35 attorneys and affiliated partner law offices in Nevada, Arizona, Minnesota, and Illinois. They have settled, or tried to verdict over 75 cases in excess of a million dollars in the last decade alone. For additional information, call 1-800-GET-GLEN (1-800-438-4536).
###