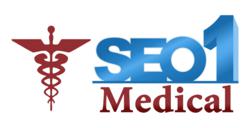 Organic SEO is our primary focus and it is SEO 1 Medical's forte among other services they provide such as Website design, social Media strategies and PPC
Dallas, TX (PRWEB) May 07, 2012
Dallas based pain management clinic has announced it was retaining the services of a leading internet marketing company to boost its online profile and reach.
Pain Center of Dallas (http://www.paincenterofdallas.com), located in the DFW area has unveiled its plans to reinforce its online presence by hiring a leading local Medical SEO company (http://www.seo1-medical.com). The decision is a mix of both a planned strategic decision as well as a circumstantial one in light of the recent Google changes. Google latest Algorithm changes have created havoc in the medical practice industry by penalizing and delisting thousands of sites. "As these changes unravel, we have sought the help of a medical Marketing company with a solid track record that can help us weather the storm and increase our online rankings so we can reach out to our audience more effectively," said office manager Barbara Conan.
"Organic SEO is our primary focus and it is SEO 1 Medical's forte among other services they provide such as Website design, social Media strategies and PPC," added Barbara Conan. The shared vision that the high cost of PPC and its decreasing ROI makes it only suitable as a complimentary strategy to an organic campaign and should not be a backbone of an online marketing plan. Time and time studies have shown that organic SEO has a higher ROI and conversion rate than PPC campaign.
The new internet marketing strategies are definitely going to make a positive impact to our bottom line because of the extensive testing with pay per click campaigns and by analyzing the behavioral patterns of website visitors. Furthermore pain center of Dallas will be redesigning its website to increase conversion and test different layouts to increase visitors user friendly experience.
About SEO 1 Medical:
SEO 1 Medical is a search engine marketing company specializing in online visibility solutions for the medical industry by increasing its clients' ranking and positioning in popular search engines. Leveraging over three decades of combined website marketing know-how, SEO 1 Services' integrated approach creates highly targeted optimization campaigns that deliver online visibility, web marketing traffic and internet business objectives. SEO 1 Services' certified consultants drive the innovation, the proprietary technology and optimization methodologies that have delivered our clients' success.
http://seo1-medical.com
Contact:
Rodney Brooke
888-751-1114