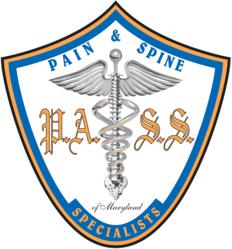 Enhance Your Quality
of Living
Mt. Airy, MD (PRWEB) July 05, 2012
Dr. Rao and his team at Pain and Spine Specialists of Maryland, A New Innovative Pain Management Practice, are dedicated to providing the highest quality of patient care and services and truly have each individual's comfort in mind. Their mission is to make each patient who walks throught the doors feel as comfortable as possible. Extensive research has been conducted and analyzed regarding what patients find unappealing about a doctor's office visit. A unique and novel approach has been designed based on these responses in order to improve each patient's overall experience. Here are some examples of services and actions they are taking to provide the best possible patient encounter.
Upon arrival, the patient and their family will be greeted pleasantly by a liaison who will assist with every facet of his or her visit. Each patient will be personally escorted back and introduced to one of our treatment specialists.
The practice has provided two large flat screen TVs in it's spacious waiting room. A state of the art audio system has also been installed to accommodate the patient's listening desires while waiting in the new consult rooms or while receiving treatment.
In order to better serve their patients, they offer a brief survey after a consult or procedure to assure that the PASS MD team is providing you with the highest quality of care.
We encourage you to visit this brand new facility located at:
2702 Back Acre Circle
Suite 290 B
Mt. Airy, MD 21771
301-703-8767
Please feel free to visit our website. http://www.passmd.com