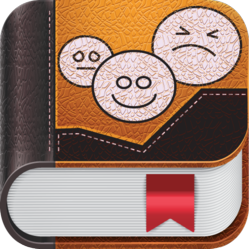 "I recently started tracking headaches and back pain in addition to RSD and added the Color Flags feature to handle that ... it was a nice surprise to learn that most users of MPD were tracking multiple conditions also." says Damon Lynn - creator of MPD
Columbus, OH (PRWEB) May 24, 2012
My Pain Diary: Chronic Pain Management (MPD) is used by thousands of patients and e-Patients around the world to track and manage a variety of chronic conditions such as: Rheumatoid Arthritis, Fibromyalgia, Reflex Sympathetic Dystrophy, Menopause and Depression.
MPD takes the traditional practice of documenting the severity and frequency of one's pain and marries it with the iPhone, taking full advantage of the technology therein.
The next version of MPD is due to hit iTunes on May 31. This update has added features designed to make tracking multiple chronic conditions easier and more effective.
A recent survey showed a majority of users are tracking multiple chronic conditions using MPD.
Over 60% of users are tracking more than one condition.
Over 15% of users are tracking more than five conditions.
With a new feature called "Color Flags" (available May 31), users of the iPhone app can categorize their pain diary entries based on which chronic condition they are tracking. Using this feature, people who are tracking Fibromyalgia, migraines and back pain can easily distinguish between the respective entries.
Users can also filter the Calendar, Graphs, and Doctor's Reports based on these Color Flags. Now patients can, for example, easily provide their Rheumatologist one report and their Neurologist a different report. This gives the users and their doctors a more concise view of the data, making it easier to find trends, triggers and correlations between different chronic conditions.
"I recently started tracking headaches and back pain in addition to RSD and added the Color Flags feature to handle that. This was prior to running the survey, so it was a nice surprise to learn that most users of MPD were tracking multiple conditions as well." says Damon Lynn, creator of My Pain Diary.
Other features of this upcoming release are:

Private Entries: Flag any entry as private and the entry will not show up in a Doctor's Report.
Editable Pain Scale Descriptions: Pain scale descriptions are now editable and can be set to suit the needs of the patient and the doctors.
ABOUT MY PAIN DIARY: CHRONIC PAIN MANAGEMENT
MPD was created to help patients track chronic pain, document triggers and remedies, and report the data to healthcare professionals. MPD is repeatedly lauded as the best pain management/tracking app in the App Store by its users.
Created and actively maintained by a chronic pain sufferer, My Pain Diary for iOS simplifies the process of keeping a pain diary and communicating the information with healthcare professionals.
Visit ChronicPainApp.com for a full list of features, the User Guide, and more.
ABOUT DAMON LYNN
'a damon lynn app' is the moniker for apps developed by, you guessed it, Damon Lynn. Damon has been involved in interactive media for the last decade. Before falling for the iPhone, Damon built a successful career in web design & development, Flash development, multimedia production and entrepreneurial innovationism. When Damon is not hard at work improving My Pain Diary, he is spending time with his family, developing casual games, and making up words like "innovationism".
Media Kit: http://chronicpainapp.com/media.php
iTunes Preview: http://itunes.apple.com/us/app/my-pain-diary/id338627856