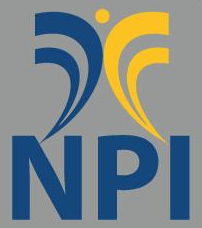 National Pain Institute has Board Certified pain doctors providing extensive pain treatments in South Florida.
Palm Beach County, Fl (PRWEB) October 20, 2012
The best pain clinics in South Florida, National Pain Institute, are now providing over twenty five pain management treatments for back pain, headaches, fibromyalgia, neck pain, sciatica, and RSD. New patients may be scheduled at (561) 600-1046.
As a member of the Florida Pain Network, National Pain Institute has Board Certified pain management doctors providing comprehensive nonsurgical treatments which have an extremely high success rate for pain relief. There are two clinics in south Florida, one providing Port St Lucie pain management, and the other in Delray Beach. The locations treat patients from all over South Florida. The additional five locations are located in Central Florida near Ocala, New Port Richey, and 3 locations in and around the Orlando area.
The broad pain management Ft Lauderdale treatments are provided by Board Certified doctors. Some of the twenty five comprehensive pain treatments at the South Florida pain clinics include:

Pain medication management
Facet Injections, Medial Branch Blocks
Pain Medication Pumps
Joint Injections (Back, Hip, Shoulder, Sacroiliac Joint, etc)
Intravenous Therapy for Fibromyalgia
Platelet Rich Plasma Therapy
Trigger Point Injections
Epidural Injections (multiple types)
Radiofrequency Ablation (Cervical, Thoracic, Lumbar, Sacrum)
Spinal Cord Stimulation
Last year's report from the Institute of Medicine identified over 30% percent of the US suffers from chronic pain and advised pain clinics to offer comprehensive treatments for optimal outcomes. When it comes to back/neck pain and sciatica, the pain may involve lost time from work and depression. Pain treatments with National Pain Institute's South Florida pain clinics can prevent the need for a spine operation.
National Pain accepts a considerable amount of health insurance plans including United Health, Worker's Compensation, BCBS, Medicare, Aetna, Cigna, Personal Injury Liens, and many more.
Said David Greene, CEO of the Florida Pain Network, "The Florida pain doctors at National Pain are highly trained and provide a large amount of options. They are experts in over 25 treatments alone! The results speak for themselves when the doctors and staff work together on patients to create customized care. It's the model all modern pain management clinics should strive for."
Those interested in treatment should call (561) 600-1046 more information and to make appointments.