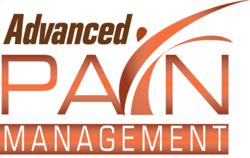 Pain treatments at Advanced Medical can help individuals become more active and lose weight as a result!
Los Angeles, CA (PRWEB) June 18, 2013
A new study in the April 2013 issue of Spine shows a clear link between obesity and having an increased incidence of chronic pain. The study out of Norway of 25,000 patients showed a significant association between obesity and increased pain. Those with chronic pain are typically not able to participate in regular physical activity to shed pounds.
One of the best options for allowing individuals to achieve weight loss is to start with significant pain relief. For the best pain management Los Angeles has which will allow patients to drop significant pounds, call Advanced Pain Management at (310) 626-1526.
Leading Los Angeles pain clinic, Advanced Pain Management, is now offering comprehensive pain management out of four locations. By performing a thorough review of a patient's medical records, imaging studies and a physical exam, the LA pain doctors are able to customize a treatment plan to decrease one's pain level significantly.
By achieving a lower level of baseline pain with a Los Angeles pain management clinic, people are then able to perform a higher level of physical activity and lose weight. This can then reduce stress across one's joints, and help even more with the ability to remain physically active.
Advanced Pain Management now has four clinic locations in Los Angeles, Burbank, Santa Monica and Rancho Cucamonga. A large area is served by the Los Angeles pain management doctors out of the clinics.
Self pay patients are accepted along with numerous insurance plans such as BCBS, Aetna, United and Cigna to name a few.
For more information and scheduling, call (310) 626-1526.