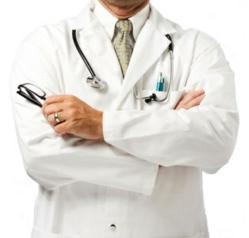 Mobile Medical provides pain management appointments at individual's houses in 3 counties: Broward, Miami-Dade and Palm Beach.
Miami, FL (PRWEB) December 07, 2012
For those individuals who need pain management services in South Florida, Mobile Medical is now offering house calls for treating patients. Mobile Medical sees patients throughout the counties of Miami-Dade, Broward and Palm Beach, offering treatment with Board Certified pain management doctors in Florida. Appointments may be scheduled by calling (888) 407-7353.
Normally, when an individual goes into south Florida pain clinics, there are often lengthy delays and the person needs to take time off of work. With Mobile Medical, however, a Board Certified pain doctor will make a house call for pain management appointments. As the newest member of the Florida Pain Network, Mobile Medical will be listed throughout 10 city directories on the Network website.
"Mobile Medical is a unique clinic, with house calls routine by Board Certified pain doctors. Patients will benefit from the convenience, especially considering the doctors see individuals throughout three counties. We're excited to have them in the Network," said Florida Pain Network CEO David Greene.
Mobile Medical is available as a self-pay service and does not accept health insurance.
The pain doctors have experience in treating both simple and complex pain management conditions, and works closely with physical therapy and interventional clinics for proper referrals when necessary.
The service sees patients throughout three counties including Palm Beach, Broward and Miami-Dade. This includes all the way from the Palm Beach area down through Miami, including Pompano Beach, Hialea, Hollywood, Fort Lauderdale, Pembroke Pines, Boca Raton and more.
In order to obtain more information and for scheduling please call (888) 407-7353.