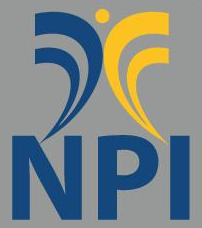 National Pain Institute provides over a dozen fibromyalgia treatments at its South Florida locations.
Delray Beach, FL (PRWEB) December 13, 2012
The leading pain clinics in South Florida, National Pain Institute, are now offering over a dozen fibromyalgia treatments. The options range from medication management to injection treatments to intravenous therapy options. Those interested should call (561) 600-1046 for more information and scheduling.
Fibromyalgia affects millions of Americans, and often causes diffuse pain, depression, fatigue and weakness. Because the condition often affects areas around the body, there is often significant difficulty finding one effective treatment. Which is what makes having several options available from Board Certified doctors so helpful.
National Pain Institute has two pain clinics in South Florida, including Port St. Lucie and Delray Beach offering pain management West Palm Beach services. Along with those two clinics, National Pain also has three pain management Orlando clinic locations, one in central Florida near Ocala and also one in New Port Richey north of Tampa.
The fibromyalgia treatment options include:

Narcotic Medications, NSAID's, Antidepressants, Muscle Relaxers, Membrane Stabilizing Agents, Sleep Aids
Trigger Point Injections
IV Therapy with Myers Cocktail
TENS Units
Close Relationships with physical therapists, massage therapists, acupuncturists
National Pain Institute offers Board Certified treatment with pain doctors and a caring, compassionate staff. Call (561) 600-1046 for scheduling.