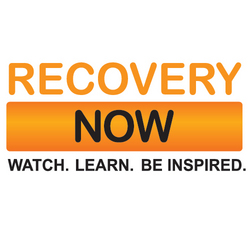 People don't realize that prescription drug addiction and abuse can be just as dangerous as illegal drugs. If you believe that a loved one is abusing any type of drug then you should try to get him or her help immediately
Los Angeles, CA (PRWEB) February 4, 2011
The number of people needing emergency medical treatment and/or addiction treatment for prescription drugs like Vicodin, Xanax and Oxycontin has increased dramatically over the last few years. A 2010 study by the Substance Abuse and Mental Health Services Administration reports that in 2008 the number of people seeking treatment for addiction to painkillers like Oxycontin and Vicodin had increased 400 percent from 10 years ago. The Drug Abuse Warning Network (DAWN) also reports that emergency room visits, due to prescription drug abuse, have almost doubled in five years. Some statistical highlights from the DAWN report:

In 2004 there were 627,000 emergency room visits due to prescription drugs
In 2009 there were 1.2 million emergency room visits due to prescription drugs
Illicit drug emergency room visits from 2004-2009 showed only a slight change (with the exception of ecstasy)
Why does addiction to prescription drugs like Vicodin, Xanax and Oxycontin appear to be on the rise while illicit drug use seems to remain consistent? Mike Cohan, spokesman for Recovery Now TV, says, "Prescription drugs don't have the same stigma attached to them that illegal (illicit) drugs do. Someone could begin taking Vicodin as prescribed for pain treatment and not realize how addictive this drug can be. Often people don't realize that prescription drug addiction and abuse can be just as dangerous as illegal drugs. If you believe that a loved one is abusing any type of drug then you should try to get him or her help immediately."
The rise in prescription drug abuse has been getting increased attention. The New York Times recently published an article on the subject on January 5th, 2011. The article quoted President Obama's top drug policy advisor R. Gil Kerlikowske who commented on the significant rise of hospital visits amongst abusers of prescription drugs like Vicodin and Xanax. Kerlikowske said, "When you see a 98 percent increase and you think about the cost involved in lives and families, not to mention dollars, it's pretty startling."
Warning signs of addiction to Vicodin, Xanax or other prescribed drugs:

Noticeable rise in tolerance: You notice that you need more and more of the drug to achieve the same effects. This is a sign that you have developed an unhealthy tolerance to the drug.
Obsession with the drug: If you constantly think about the drug and when you're going to take your next dose.
Discomfort between doses: Addicts may begin to feel physical symptoms of withdrawal such as muscle aches, insomnia, or excessive sweating.
Secretive behavior: Do you lie to people about your habit? This is classic behavior among people addicted to drugs, and you should take it as a sign that help is needed.
Interference with everyday responsibilities: Have the drugs you are taking prevented you from doing things that you need to do? Has it stopped you from going to work, caused you to miss an appointment, or made you unable to do something for your family?
If you feel that any of the above signs are true for you or a loved one please talk to your doctor and seek help for prescription drug addiction immediately. A trip to the emergency room shouldn't be your first warning to get help.
About Recovery Now TV:
Created by addicts for addicts, Recovery Now TV is designed to build awareness surrounding the recovery from drug and alcohol addiction. The company seeks to bring hope and treatment options to those who suffer from addiction. The Recovery Now television show, a 30-minute talk show, was developed to inspire addicts and their families through real life stories of triumph over addiction. Recovery Now TV was founded by Spencer Recovery Centers, one of the nation's premiere treatment facility networks. For more information about where to view Recovery Now TV or to see the show's archives, visit http://recoverynowtv.com.
# # #