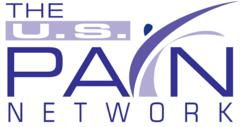 The pain doctors at Emeds offer over ten options for effectively treating chronic pain.
Opelika, Al (PRWEB) June 24, 2013
Leading Alabama pain management clinic, Emeds, is now providing over ten effective therapies for chronic pain. Emeds offers Board Certified Alabama pain management that is customized to patient needs. The clinic accepts self pay patients who are Alabama residents. For more information and scheduling, call (334) 352-9696.
Over 100 million in the US are living with chronic pain, which is what the Institute of Medicine report from last year showed. Doctors such as those at Emeds are able to perform a thorough medical record review and physical examination to customize specific treatments to obtain the best results. Emeds is part of the US Pain Network, which connects those in pain with the best pain clinics across the country.
Emeds sees patients from a broad area throughout Alabama, and maintains over 20 years of medical experience with a warm and friendly staff. Between the medication options available to work with chronic pain patients, there are well over ten options available.
Some of the conditions treated at Emeds included: fibromyalgia, degenerative disc disease, adult scoliosis, spinal arthritis, joint arthritis, RSD, CRPS, failed back surgery, post laminectomy syndrome, sciatica, radiculopathy, spinal stenosis, facial pain, pelvic pain, diabetic neuropathy, peripheral neuropathy and more.
Self pay is accepted at the clinic. For more information and scheduling with the leading Opelika pain clinic, call (334) 352-9696.