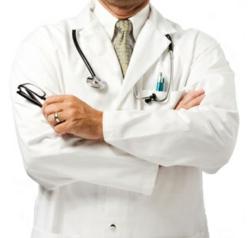 Dr. Girard at Prime Care offers Board Certified medical care for pain management, and also outpatient detox programs.
Boca Raton, FL (PRWEB) December 05, 2012
One of the leading clinics for pain management Boca Raton trusts, Prime Care, is now offering appointments within 24 business hours. Prime Care with Dr. Girard, who is a Board Certified medical doctor, has won awards in Palm Beach County for the level of care provided.
Dr. Girard provides multiple treatments for pain management, and maintains additional Board Certification in outpatient opioid detox as well. The Boca Pain clinic is one of the featured Florida pain clinics in the Florida Pain Network. Call (561) 544-7194 for scheduling.
Located right off the Florida turnpike in Boca Raton, Prime Care is a South Florida pain clinic that is easily accessible. Dr. Girard has been in practice for over two decades and performs extensive physical examination and patient review to provide the highest level of success with patients. He works closely with referral practices for physical therapy and interventional clinics as well.
Currently, Prime Care is able to see patients within 24 business hours. The Boca pain clinic accepts self pay patients for pain management and patients must be at least 23 years of age.
According to the Institute of Medicine, over 100 million Americans suffer from chronic pain. This may include failed back surgery, RSD, sciatica, degenerative disc disease, spinal arthritis or fibromyalgia.
Humane, responsible opioid medication management is available in South Florida at Prime Care, which is highly successful at reducing the pain from these conditions.
Call today (561) 544-7194 for more information and scheduling.