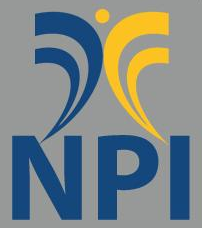 National Pain serves Boynton Beach with over 10 effective back pain and sciatica treatments!
Boynton Beach, Fl (PRWEB) September 09, 2012
The leading Boynton Beach pain management clinic, National Pain Institute, is now providing ten effective treatments for nonoperative back pain and sciatica management. National Pain serves Boynton Beach patients out of its Delray Beach clinic location. The South Florida pain clinic accepts Medicare, Worker's Compensation and most major insurance plans. For more information and scheduling call (561) 600-1046.
At any time, 1% of America suffers with sciatica symptoms, and 90% of the US is afflicted with back pain at some point. Sciatica pain leads to patients having burning and electrical type pains down the affected leg along with numbness and pins and needles sensations. It can be extremely disabling.
With appropriate nonooperative treatment, low back surgery for sciatica usually is unnecessary. National Pain Institute has Board Certified Florida pain doctors at its pain clinic in Palm Beach county who are experienced in over 10 therapies for these conditions.
Some of the various therapies at National Pain's Florida pain clinics includes:

Muscle Relaxers
Neurologic Modifying Agents such as Lyrica and Neurontin
Narcotic medication management
Three different types of epidural steroid injections
With several options available, over 95% percent of individuals dealing with back pain and sciatica are able to avoid surgery.
National Pain accepts most major medical insurance, Worker's Compensation, Medicare, - over 50 of them. Along with the South Florida pain clinic, National Pain has several other clinics including 3 pain management Orlando locations.
For more information and scheduling simply call (561) 600-1046.