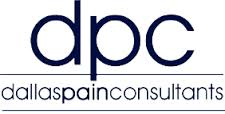 Radiofrequency procedures relieve chronic back and neck pain for over a year in 80% of patients!
Dallas, Texas (PRWEB) August 31, 2015
Top Dallas pain management clinics, Dallas Pain Consultants, are now offering radiofrequency ablation. The treatment is excellent for chronic back, neck or knee pain relief and may provide continuous relief for upwards of two years. Call (844) TEX-PAIN for more information and scheduling.
In the 21st Century, radiofrequency ablation has been a revolutionary advancement for patients as it provides much longer relief than most other treatments. Rather than weeks to months of back or neck pain relief, RFA has increased the success rate to between one and two years.
In addition, studies have shown if the pain returns, a repeat of the procedure typically works just as well as the initial treatment. RFA procedures are being used at the Dallas pain clinics for back and neck pain along with knee pain. The procedure on patients with knee pain who are looking to delay or avoid the need for a knee replacement helps tremendously.
Dallas Pain Consultants also offers several additional procedures that provide excellent nonoperative relief including facet blocks, spinal cord stimulator implants, occipital blocks, selective nerve blocks and several types of epidural injections to name a few. The practice has been innovators with migraine treatment, offering the Omega procedure which has a success rate close to 90%.
Most commercial insurance is accepted at all 5 locations for Dallas Pain Consultants including Dallas, Arlington, Forney, Mansfield and Richardson. Call (844) TEX-PAIN for more information and scheduling with pain management Dallas trusts.