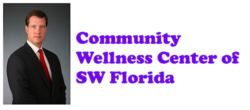 For only $150, patients can initiate treatment with a pain management doctor, that's $100 off the regular fee!
Fort Myers, Fl (PRWEB) May 22, 2013
Community Wellness Center of SW Florida is now offering initial pain management visits for only $150. This represents $100 off the usual fee for being seen by an MD pain management doctor. Call (239) 935-8544 for more information and scheduling for pain management Fort Myers trusts.
The clinic routinely sees patients from Fort Myers, Lehigh Acres, Cape Coral, Naples and surrounding areas. Same day appointments are often available as well. All of the visits at Community Wellness are accomplished with the doctor, not an assistant.
The clinic has a highly trained MD, Dr. David Tillman, who completed medical school at Mercer University. Patient care is customized, with a comprehensive review of the person's medical records along with a thorough physical examination and review of MRI's and x-rays. Once the workup is finished, it permits Dr. Tillman to put into place the most appropriate treatment plan for each individual.
With over 100 million dealing with chronic pain in the US, it is important for those in need of treatment to have access. It can be tough to locate a competent pain clinic that is able to see patients quickly and also one that accepts patients on a self pay basis.
The staff of Community Wellness truly cares about each patient's well being, and treatment with medication is provided on a 28 day cycle. Detox treatment is also provided. It can be difficult to find a clinic offering outpatient detox treatment in Southwest Florida.
Community Wellness is often able to see patients on a same-day basis, call (239) 935-8544 for more information and scheduling with the best pain clinic in Fort Myers.