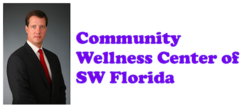 Community Wellness can get patients in very quickly and offers customized medication management for pain relief, including Suboxone.
Fort Myers, Fl (PRWEB) May 14, 2013
Community Wellness Center of SW Florida, a pain clinic in Fort Myers area, has joined the Florida Pain Network and is accepting new patients. The clinic is able to accommodate new patients quickly and offers detox treatment if necessary. Call (239) 935-8544 for more information and scheduling.
Community Wellness Center of SW Florida used to be Hurricane Pain Clinic. The clinic is staffed by an MD, Dr. David Tillman, who graduated from Mercer University School of Medicine. The clinic offers customized medication management on a 28 day cycle to those in need.
"We are excited to have Community Wellness join the Florida Pain Network. With so many individuals suffering from chronic pain in Southwest Florida and in need of quality help, it's great to have Community Wellness have a quality physician providing the individualized treatments," said David Greene, CEO of the Network.
According to the Institute of Medicine, over 100 million Americans suffer from chronic pain on a daily basis. Clinics that help alleviate suffering are essential to keeping people productive and able to work, play with their kids, and enjoy life.
The Florida Pain Network connects those dealing with pain with pain management Fort Myers trusts. Community Wellness Center of SW Florida currently treats self pay patients, and will be credentialing with insurance plans in the near future.
For more information and scheduling, call (239) 935-8544.