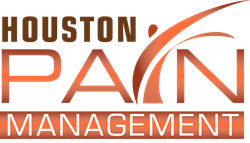 Houston Pain Management accepts personal injury liens for those who have been involved in a motor vehicle accident and need treatment!
Houston, Texas (PRWEB) January 13, 2014
Houston Pain Management is now offering auto accident treatment for patients on personal injury liens. The treatment includes both medical and interventional pain management treatments with Board Certified doctors. For help obtaining pain relief after being involved in an auto accident, call (832) 699-0676.
When an individual is involved in a motor vehicle accident, the result may be a combination of both physical and emotional injuries. In addition, a person may be dealing with auto body shops, personal injury attorneys along with doctor visits. It can be difficult to find a highly skilled pain management clinic in Houston that also accepts personal injury liens for treatment.
The treatment options at Houston Pain Management include both medical and interventional therapies with Houston personal injury doctors. Medication options include oral or topical NSAIDs, muscle relaxers, neuropathic medications, antidepressants and pain medications. Interventional treatments include trigger point injections, joint injections, facet and epidural blocks, radiofrequency ablation and more. The Houston pain clinic also offers physical therapy services.
For individuals who have whiplash or back injuries after a motor vehicle accident, medical professionals agree that obtaining help is vital sooner rather than later to prevent chronic pain from setting in. Houston Pain Management has appointments readily available for treatment. The treating pain doctors are Board Certified and provide highly skilled, compassionate care along with the staff.
To receive expedient, qualified care after being involved in an auto accident call Houston Pain Management at (832) 699-0676.