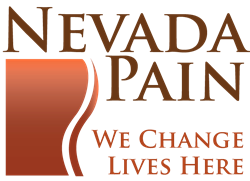 Nevada Pain achieves tremendous success rates for all back pain conditions - well over 90%!
Las Vegas, Nevada (PRWEB) March 10, 2014
The top pain management clinics in Las Vegas and Henderson, Nevada Pain, are now offering over ten effective treatments for disc bulges and herniations. The treatments include a combination of medical and interventional treatments, with over 50 insurances being accepted. Call (702) 323-0553 for more information and scheduling.
Back pain due to disc bulges and herniations may lead to chronic pain that may be disabling. Surgery for chronic pain does not guarantee pain relief and entails significant risks. Therefore, having considerable nonoperative options for pain relief helps as a low risk alternative.
The pain management doctors and chiropractors at Nevada Pain offer both traditional and alternative therapies. These include spinal decompression therapy, which has been a revolutionary option. Medication management is provided on a case by case basis.
Depending on patient symptoms, additional options include physical rehabilitation, intradiscal injections, facet blocks, radiofrequency ablation, trigger point injections and more. All of these options offer a success rate well over 90%.
Over 50 insurances are accepted at Nevada Pain, with patients being accepted from a broad area throughout Las Vegas, Henderson, Enterprise, Summerlin and surrounding areas. All simple and complex pain conditions are treated including back and neck pain, arthritis, RSD, migraines, failed back syndrome, scoliosis.
For top Las Vegas pain management at Nevada Pain, call (702) 323-0553.