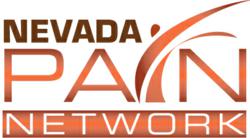 The Nevada Pain Network is part of the renowned US Pain Network. The goal is to provide top notch educational material and showcase the best pain providers in the state.
Las Vegas, NV (PRWEB) January 12, 2013
The Nevada Pain Network is beginning operations by launching its brand-new website. The website will serve as an online textbook for individuals dealing with acute and chronic pain disorders, while also connecting those in pain with pain relievers in Nevada.
The Nevada Pain Network is part of the US Pain Network, which so far maintains operations in Florida along with Arizona with top notch pain management clinics in the directories.
Said US Pain Network CEO David Greene, "Our goal Is to provide those in pain with education to help understand their condition and the latest treatments available to help with pain relief. We understand that over 30% of Americans are dealing with chronic pain, therefore, our initiatives are geared towards up-to-date information that is relevant and actionable."
Along with the state-of-the-art website, the Nevada Pain Network also maintains a YouTube channel which will have explanations of common pain conditions, treatments along with the latest on pain management research. Since the Florida and Arizona Pain Networks started their YouTube channels they has garnered well over 100,000 views to date.
As the US Pain Network has done in both Florida and Arizona, they will be teaming up with the best pain management providers in the state, including doctors at Las Vegas pain clinics and chiropractors along with physical therapists as well.
The website has educational information on acupuncture, pain management medications, interventional pain treatments such as epidural steroid injections, physical therapy, chiropractic treatment and spinal decompression therapy.
Added Dr. Greene, "Living a life of pain may lead to depression and an inability to work or play with one's kids. Knowledge on pain conditions is key and we will partner with the best pain management Las Vegas and the rest of Nevada has to offer. Our typical US Pain Network website amounts to hundreds of pages, and the Nevada Pain Network site will be no exception."
The Network's home is NevadaPainNetwork.com, and for those in need of pain management Las Vegas trusts the number to call is (702) 323-0553.