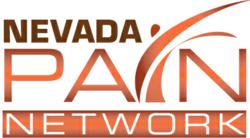 One of the keys to effective pain management is patient education. It helps make treatment so much more effective and interactive.
Las Vegas, NV (PRWEB) February 14, 2013
The Nevada Pain Network, which is part of the US Pain Network, has launched an online pain management textbook. The website contains hundreds of pages of current pain management education, which is crucial for those in chronic pain to understanding their condition and participating more actively in their patient care.
Over 100 million Americans live in daily chronic pain, according to last year's report from the Institute of Medicine. As the internet has gained in popularity as a medium for individuals to learn about their medical conditions, it is important for those individuals to have access to trustworthy information to help understand those conditions.
For education on pain management Las Vegas, Henderson and Nevada can rely upon, the Nevada Pain Network has painstakingly compiled hundreds of pages of the latest information of pain conditions and treatment in an easy to understand format.
When an individual goes to a Las Vegas pain clinic, it can be difficult to remember all of the education the pain management doctors in Las Vegas convey. Having the Nevada Pain Network online textbook resource can help the treatment options sink in and confirm what the pain management doctor said.
Topics include back pain, herniated discs, sciatica, whiplash, radiofrequency ablation, epidural injections, medial branch block and much more. There are also articles on regenerative medicine topics such as stem cell injections and platelet rich plasma therapy.
For those interested in top notch pain management education, visit the Nevada Pain Network site. For individuals in need of pain management Las Vegas trusts, simply call (702) 323-0553. The Network connects those in pain with the best Henderson and Las Vegas pain management clinics in the area.