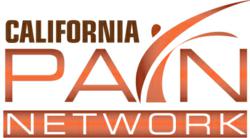 US Pain's Los Angeles website offers an extensive online pain management textbook which is an excellent resource for those dealing with acute or chronic pain conditions.
Los Angeles, CA (PRWEB) February 28, 2013
The California Pain Network has launched its Los Angeles pain management website, which incorporates an extensive online textbook on acute and chronic pain conditions. The site serves a a great resource for individuals desiring education on pain conditions and treatment.The Network is currently interviewing pain management clinics in the Greater Los Angeles and Santa Monica areas to recommend to those individuals in pain needing treatment.
The California Pain Network connects those in pain with pain management providers across the state. It can be very difficult for those in pain to find a provider, especially if they are moving to the area, switching insurance, or experiencing severe pain for the first time.
"Practices tend to think all patients come from a primary care referral. That is simply not the case anymore. The web makes it too easy for individuals to research their options and find a provider within their area. We offer many options for practices to be listed online with us, not just the Los Angeles site. The California Pain Network is part of the US Pain Network, and our company can build up a pain practice on a strictly pay for performance basis," said CEO David Greene MD.
The pain management site for Los Angeles includes education on interventional pain management procedures such as spinal cord stimulation, radiofrequency ablation, epidural injections, along with medication management, chiropractic, physical therapy and much more.
For those pain management clinics in Los Angeles area who would like to be listed with the California Pain Network, simply call (877) 791-6466 today.