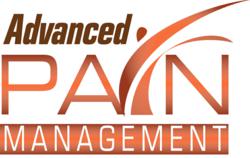 Advanced Pain Management has 4 locations and accepts most insurances along with self pay patients.
Los Angeles, CA (PRWEB) June 10, 2013
One of the leading pain clinics in the greater Los Angeles area, Advanced Pain Management and Wellness, has joined the California Pain Network and is now accepting new patients. Advanced Pain Management has a pain clinic in Los Angeles, an office in Burbank, a pain clinic in Santa Monica along with a fourth location in Rancho Cucamonga. For new patient scheduling, call (310) 626-1526.
Advanced Pain Management offers both pain medication management and interventional procedures. The treatment for each patient is individualized, with the Los Angeles pain management doctor performing a thorough review of medical records along with a physical examination to determine the optimal treatments for pain relief.
The Los Angeles pain management doctor also works closely with physical therapy clinics and orthopedic doctors to comprehensively handle the needs of those in pain. Both simple and complex patients are welcome at Advanced Pain Management, including those who have undergone previous back surgery along with peripheral neuropathy and those with RSD, short for reflex sympathetic dystrophy.
Most insurance plans are accepted along with self-pay, Worker's Compensation and Personal Injury claims. Advanced Pain Management is open throughout the week, for more information and scheduling call (310) 626-1526.