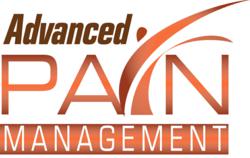 Advanced Pain Management is now accepting new patients at all 4 Los Angeles area pain clinics for both insurance and self pay.
Los Angeles, CA (PRWEB) June 12, 2013
One of the premier pain clinics in Los Angeles and surrounding areas, Advanced Pain Management, now has four convenient locations and is accepting new patients. The practice recently opened a new location in Rancho Cucamonga, CA, to add to its other locations in Los Angeles, Santa Monica, and Burbank. For new patient scheduling, call (310) 626-1526.
Currently, Advanced Pain Management accepts most insurance plans along with Worker's Compensation and personal injury claims. The office also accepts self-pay pain management patients.
Treatments offered at these Los Angeles pain management clinics include both medication management and interventional pain treatments. Each patient is treated with individualized care, with a thorough review of medical records and physical examination.
Both simple and complicated pain conditions are effectively treated at Advanced Pain Management. This includes acute back injuries, sciatica, degenerative disc disease, spinal stenosis and more complicated ones such as failed back surgery syndrome, peripheral neuropathy pain and reflex sympathetic dystrophy.
There's typically very little wait for scheduling as a new patient, as the practice sees patients all days of the week. For more information and scheduling at any of the four Los Angeles pain management locations, call (310) 626-1526.