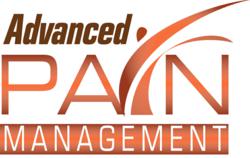 Advanced Pain Management is now offering over ten effective chronic pain treatments at 4 locations in and around Los Angeles.
Los Angeles, CA (PRWEB) June 27, 2013
Leading pain clinics in Los Angeles, Advanced Pain Management, is now offering over ten effective treatments for chronic pain. Advanced Pain has four locations, and accepts both self pay along with numerous insurance plans. For more information and scheduling, call (310) 626-1526.
Advanced Pain offers treatment for many chronic pain conditions, including failed back surgery, facet syndrome, RSD, headaches, spinal arthritis, scoliosis, peripheral neuropathy and many more. The Los Angeles pain clinic works closely with additional specialists as well to obtain the best outcomes.
Various regimens for pain relief are available, with the total number of options exceeding ten. These may include pain medications, anti-inflammatories, muscle relaxers or neurogenic medications such as Neurontin. In addition, at times anti-depressants have been shown to be very helpful for pain management as well.
Currently, Advanced Pain is operating out of four clinics. These include a Los Angeles pain management clinic, with additional locations in Burbank, Santa Monica and Rancho Cucamonga. Over ten insurance plans are accepted, and appointments are typically available within 24-48 hours.
With individualized pain treatments available, the best options can be obtained. The Los Angeles pain doctor performs a thorough review of each patient's medical records, imaging studies and a physical exam.
For more information and scheduling with pain management Los Angeles trusts, call (310) 626-1526.