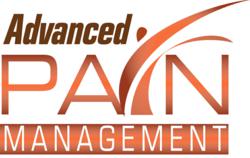 Advanced Pain Management now accepts self pay patients and multiple insurance plans and is able to get patients in quickly.
Los Angeles, CA (PRWEB) June 20, 2013
The premier pain clinics serving the greater Los Angeles area, Advanced Pain Management, are now accepting both self-pay and insurance at all four clinic locations. Advanced has pain management clinics in Los Angeles, Burbank, Santa Monica and Rancho Cucamonga. For more information and scheduling, call (310) 626-1526.
Advanced Pain Management treats patients with individualized care specific to their needs. After a thorough review of medical records, imaging reports and a physical exam, the Los Angeles pain management doctors provide customized care to maximize the chances of treatment success. Typically, within a short time after initiating treatment, the patient's baseline pain decreases dramatically.
Currently, Advanced accepts Aetna, BCBS, Cigna and United along with self-pay. With the four locations, a broad treatment area is served, with the staff being extremely warm and friendly. Pain conditions treated include sciatica, radiculopathy, fibromyalgia, RSD, failed back surgery, degenerative disc disease, spinal stenosis, and many more. Whether the case is straight forward or complicated, Advanced Pain Management is able to maximize the changes of treatment success.
Advanced Pain Management adds insurance plans frequently. To find out the current list and to schedule at one of the four locations, call (310) 626-1526.