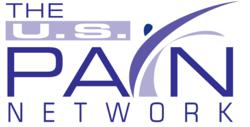 The US Pain Network connects those in pain with practices nationwide, offering screened leads at no start up cost.
Phoenix, AZ (PRWEB) February 28, 2013
The US Pain Network has debuted as a premier Nationwide pain management directory connecting those in need of pain treatments with providers across the country. It is a new concept in connecting those in pain with clinics close by, and costs nothing for practices to sign up. Practices interested should call (877) 791-6466.
Over 100 million Americans experience chronic pain, and millions more suffer from acute pain annually according to last year's Institute of Medicine report. With over 60% of the American public looking up health information online, thousands of people daily are searching for management education and providers.
The US Pain Network provides an online textbook along with the directory listings. When a pain management patient moves, they often go online to find help. The same goes for "snowbirds", insurance changes, pain clinic disagreements, and those with new symptoms. The US Pain Network has geographically targeted listings, letting potential patients know which clinics are the closest and specific information about potential clinics to call.
"Our objective is to help build pain management practices on a performance basis. We don't have start up or maintenance fees. As a former practicing doctor, I know what it's like to need to build up a practice cost effectively. Our leads are screened and the Network provides free marketing with press releases, articles, videos, blogging and paid advertisement," said CEO David Greene, MD.
Pain management marketing is getting increasingly competitive nationwide, and requires quality content production. The US Pain Network also produces landing pages, micro-sites and even full sites at no charge to clients to assist with web traffic and new patient acquisition. For those interested in the best pain management marketing with a leading Nationwide directory, the US Pain Network can be reached at (877) 791-6466.