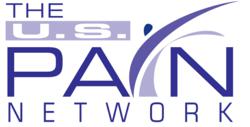 US Pain Network connects those in pain with providers nationwide. Get your practice listed today!
Phoenix, AZ (PRWEB) February 28, 2013
US Pain Network, a premier pain management marketing firm, has debuted with a nationwide pain practice online directory. The website will not only include extensive listings for pain practices around the country, but also provide an online textbook for those individuals in need of education on pain conditions and treatments. Those practices interested in being listed should call (877) 791-6466.
The US Pain Network was founded by a doctor, David Greene MD, whose pain clinic obtained 80% of its patients from online marketing. He founded the Network to help other practices build up through online marketing, and assist those in pain to easily find quality clinics to receive treatment.
"A lot of specialty medicine practices still think primary care referrals and word of mouth are the only necessary marketing methods. Well over 65% of people look up health information online, including looking for a pain provider. These individuals call pain practices directly with PPO insurance, or if a referral is necessary they will ask their primary doctor for a specific referral. Patient acquisition methods are changing, and the US Pain Network is at the forefront of that change," said CEO David Greene.
The US Pain Network does not charge any start up fees, and clients receive free press releases, videos, blogging, directory listings and paid advertising to generate screened leads for the practice. The Network markets for insurance based practices along with self pay, workers compensation, personal injury and all combinations.
The Network CEO, David Greene, recently was honored as the #1 pain management author on the world's leading article directory, Ezines.com out of 470,000 authors. He has written over 400 press releases in the past year, 1000 articles, and the YouTube channel has exceeded 100,000 views.
The online textbook for the Network provides extensive information on alternative and conventional pain management treatments such as radiofrequency ablation, regenerative medicine, spinal cord stimulators, steroid injections and medication management. There are hundreds of pages of educational information to facilitate individual's care with their providers.
For those pain practices interested in being listed with the US Pain Network, call (877) 791-6466.