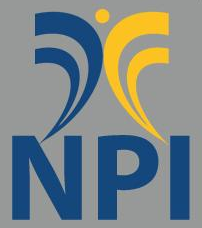 Platelet Rich Plasma is showing great promise for conditions such as tendonitis, ligament injuries, and now arthritis.
Ocala, FL (PRWEB) February 23, 2013
The premier pain clinic in Central Florida, National Pain Institute, is now offering platelet rich plasma treatment for patients. The treatment is an effective regenerative medicine technique for soft tissue injuries, tendonitis, ligament injuries and arthritis.
PRP therapy, as it is known for short, has been used for decades in areas in medicine such as ophthalmology, urology and cardiovascular medicine. However, it has only been the last decade that PRP has found effectiveness in orthopedics and pain management.
Studies are showing it works well for soft tissue inflammation conditions like tennis elbow, and it is showing promise for treating tendonitis and ligament injury. Three professional sports leagues approve of its use, and a plethora of professional athletes have received the treatment including Hines Ward, Troy Polamolu, and Dwight Howard.
The treatment involves a simple blood draw, and the blood is then spun down two cycles in a centrifuge machine. The resulting top layer is the PRP, and it is then injected into the problem area. Most recently, some papers presented at the American Academy of Orthopedic Surgeons have shown effectiveness for arthritis.
For spine treatment, there are studies ongoing looking at PRP for degenerative disc disease. One of these research studies is ongoing at National Pain Institute. National Pain accepts over 100 insurance plans, and has seven clinics throughout Florida. These include three pain management Orlando clinics, a Port St Lucie pain clinic, one in Delray Beach, New Port Richey and the one in Central Florida in the Villages south of Ocala.
National Pain has Board Certified pain doctors that provide comprehensive treatments that are individualized, compassionate and cutting edge. The treatments range from medication management to interventional treatments such as radiofrequency ablation, joint injections, spinal cord stimulators and more. The PRP injections are provided in extremities and discs.
For more information and scheduling with the best pain management Florida offers, call National Pain Institute at (352) 505-2664.