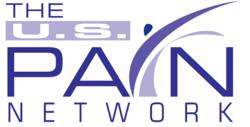 Emeds offers self pay pain management to a broad area in Eastern Alabama with a highly skilled pain management doctor and warm, friendly staff.
Opelika, Alabama (PRWEB) June 21, 2013
The leading pain management clinic in eastern Alabama, Emeds Medical Management, has joined the US Pain Network and is now accepting new patients. The clinic is located in Opelika and serves patients with self pay pain management. For more information and scheduling, call (334) 352-9696.
The staff at Emeds has over 20 years of medical experience, providing a warm, friendly atmosphere with a highly skilled pain management doctor, Francisco Huidor, MD. The doctor treats each patient with individualized care, after a thorough physical exam and medical record review. The clinic has one of the best pain management doctors in Alabama.
Some of the conditions treated at Emeds included: fibromyalgia, degenerative disc disease, adult scoliosis, spinal arthritis, joint arthritis, RSD, CRPS, failed back surgery, post laminectomy syndrome, sciatica, radiculopathy, spinal stenosis, facial pain, pelvic pain, diabetic neuropathy, peripheral neuropathy and more.
The pain management clinic limits care to Alabama residents, and sees patients from 9am to 5pm Monday through Friday.
Said US Pain Network CEO David Greene, "We're excited to have Emeds join the US Pain Network, as they provide a much needed service to suffering individuals. Their care can provide much needed relief and lift the dark cloud of chronic pain and truly change a person's life. We are honored to have Emeds join us!"
For more information and to schedule with Emeds Medical Management, call (334) 352-9696.