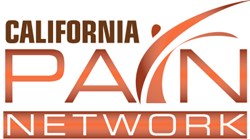 Diabetic neuropathy patients often receive decreased pain and improved sensation with the Orange County pain management doctors!
Orange County, California (PRWEB) December 16, 2013
For those with diabetic neuropathy, the pain management doctors in Orange County with the California Pain Network offer excellent pain relief. With over 10 available treatment options, the Orange County pain management doctors offer both medication management and interventional therapies. Most insurance is accepted, call (714) 261-9131 for scheduling.
Tens of millions of Americans are afflicted with diabetic neuropathy, which typically leads to a burning, searing pain along with decreased sensation. This may cause difficulty walking and chronic pain. With the treatment options available from the Board Certified OC pain doctors, success rates are high.
Treatment options with the pain management doctors include either medication management or interventional therapies. This includes oral or topical medications such as NSAIDS, numbing medicine, neurogenic medications or opiates. Interventional treatment options include such revolutionary procedures as spinal cord stimulator implants.
The spinal cord stimulator implant procedure has been shown in published studies to offer diabetic neuropathy patients numerous benefits. One is the implant may decrease the patient's need for pain medications substantially. A second is the implant may restore some of the sensation that has been lost, which can help with walking ability.
Along with diabetic neuropathy, the Southern California pain management doctors treat all types of pain conditions. This includes sciatica, degenerative disc disease, fibromyalgia, arthritis, scoliosis, headaches and more.
Most insurance is accepted by the pain clinics including all PPO's, Worker's Compensation, Personal Injury and Medicare. Call (714) 261-9131 for scheduling.