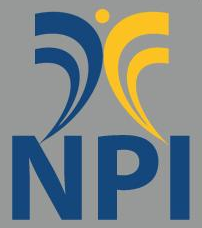 National Pain's doctors offer multiple effective options for treating spinal arthritis and reducing the neck & back pain.
Orlando, FL (PRWEB) September 29, 2012
The leading pain clinics in Orlando, National Pain Institute, are now offering over five effective spinal arthritis treatments. As a cutting-edge Orlando pain management practice, National Pain offers Board Certified pain doctors who specialize in comprehensive nonsurgical pain management options.
Spinal arthritis affects millions of Americans, and surgery is often not a great idea due to the number of spinal levels involved. Usually if a person has arthritis at one level, they have it at three or four. There is no effective joint replacement for the arthritic spine as there is for knees and hips yet.
Therefore, nonoperative pain relief is the best approach and the Orlando pain doctors incorporate multiple options that are customized to the individual patient's needs.
These options include such treatments as medication management, which may include anti-inflammatory, neurologic modifying agents, or short-term opiate medications.
In addition, the Orlando pain management doctors are experts in interventional procedures for spinal arthritis including facet blocks, medial branch blocks, multiple types of epidural injections, and radio frequency ablation.These procedures may provide weeks to many months of relief, and make the back or neck pain extremely tolerable.
As mentioned, spinal arthritis typically affects multiple levels at the same time. In order to achieve longer term pain relief, radiofrequency ablation is an excellent option and has been a revolutionary pain management treatment over the last few years as it continues to improve. The treatment may provide over a year of consistent pain relief and National Pain offers the treatment at each of its three Orlando area pain clinics.
National Pain also has four other clinics around the state including New Port Richey, Palm Beach County, Central Florida and Port St Lucie pain management.
National Pain accepts most major medical insurance including Medicare, BCBS, Aetna, Cigna, Humana, Florida Worker's Compensation,Personal Injury and many more (over 100). They have three clinic locations in the Orlando area, all of which are accepting new patients:
National Pain Institute Lake Mary (407) 796-9448
National Pain Institute Orlando (407) 487-2539
National Pain Institute Winter Park (407) 505-4438