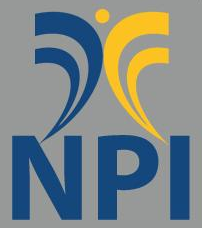 The amount of treatments offered for relieving pain by National Pain is nothing short of incredible.
Orlando, FL (PRWEB) November 01, 2012
The leading clinics for pain management Orlando trusts, National Pain Institute, are now offering over 25 treatments for pain relief at all locations in and around the city. As a cutting edge practice, National Pain offers Board Certified pain doctors specializing in nonsurgical treatment methods of alleviating pain from arthritis, trauma, degenerative disc disease, whiplash, sciatica and more. Those in need should call (407) 487-2539 for scheduling.
Millions in the US each year suffer from whiplash, herniated disc pain, back and neck pain along with arthritis. Undergoing surgery is usually a last resort and should be avoided if possible. With the comprehensive treatment options at National Pain, over 90% of the time an operation can be successfully avoided.
When patients receive treatment at any of the locations in Orlando, Lake Mary, or Winter Park, the treatment plan is customized for the individual's specific problem. The options may include narcotic or non-opiate medications, muscle relaxers, or anti-inflammatories. The pain management doctors are also experts in interventional pain treatments such as epidural injections, facet blocks, medial branch blocks, or radio frequency ablation.These therapies may provide months of relief and in the case of radiofrequency neurotomy possibly over a year.
National Pain is also now offering a leading, revolutionary treatment known as platelet rich plasma injections, PRP for short. These injections use an individual's own stem cells to enhance the regenerative and pain relieving process.
National Pain accepts most major commercial insurance plans along with Florida Worker's Compensation, Personal Injury and more. Along with the locations in Orlando, National Pain also has additional pain clinics offering treatment in New Port Richey, Lady Lake in the Villages, Delray Beach and Port St Lucie Pain Management.
For scheduling at any of the Orlando pain clinic locations, call (407) 487-2539.