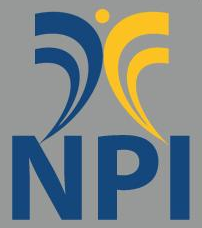 The pain doctors at National Pain Institute are Board Certified, compassionate, and offer treatment plans that are individualized to patients.
Orlando, Fl (PRWEB) February 05, 2013
National Pain Institute, the leading pain management clinics in the Orlando area, have developed an integrated approach to most effectively help patients get their pain under control. The Board Certified pain management doctors provide individualized, tailored care to help prevent the need for surgery, avoid depression, return to work faster and be able to play with one's children. For further information and scheduling call (407) 487-2539.
Over one third of Americans are living with chronic pain according to the Institute of Medicine report from last year. When patients come in to National Pain Institute, the pain issue may be straightforward or very complicated. Either way, the pain is unique to the person, and National Pain Institute will devise a customized treatment plan rather than a 'one-size fits all' approach.
This may mean very different treatment options between patients. Options include opioid or non-opioid medication management, injections or other interventional pain management, IV therapy, platelet rich plasma therapy and more.
"Gone are the days of a 'one size fits all' therapy approach in pain management. National Pain has assembled an amazing team of doctors and staff who provide compassion and expertise to effectively handle simple and complex pain issues. They practice the most modern pain methods and customize treatments, giving patients the best chance of getting pain under control and getting back into life," said Florida Pain Network CEO David Greene.
National Pain Institute provides pain management Orlando trusts, along with several other clinics providing Port St Lucie pain management, Delray Beach, New Port Richie and a clinic near Ocala Fl.
The nonsurgical success rates at National Pain are over 90%, with the pain doctors being Board Certified and Fellowship trained. Patients receive cutting edge treatments such as IV therapy for fibromyalgia, platelet rich plasma therapy, radiofrequency ablation and more.
For more information and scheduling with the leading pain clinics in Florida, call (407) 487-2539.