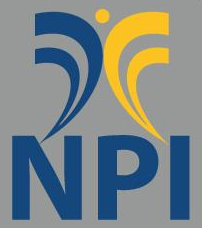 National Pain has 3 Orlando area pain clinics and offers over 10 effective headache treatments.
Orlando, FL (PRWEB) September 19, 2012
The leading clinics for pain management Orlando trusts, National Pain Institute, are now offering over 10 effective treatments for headaches. The research-proven treatments are all offered as outpatient for tension, cluster and migraine headaches and range from various types of medications to several methods of injections for pain relief and radiofrequency ablation.
Chronic headaches unfortunately represent one of the most significant reasons for depression, missed work and lead to a lot of doctor visits. Over twenty five million Americans suffer from migraines, according to the National Headache Association.
Successfully treating headaches may require multiple therapies customized to the patient. With over 10 therapy options available at its Florida pain clinics, National Pain Institute maintains a remarkable success rate in achieving pain relief and getting individuals back to working steadily. National Pain Institute has three pain management clinics in and around the Orlando area including Winter Park and Lake Mary.
Along with the pain clinics in Orlando offering various types of medications for headache pain management, there are several types of injections available such as trigger point and occipital blocks. These injections have shown substantial effectiveness in the treatment of migraines along with decreasing their frequency. If they work well, then occipital nerve radiofrequency stimulation may provide a longer term solution.
Said David Greene, CEO of the Florida Pain Network, "Treating headaches properly entails individualizing therapy, as patients tend to have such varied presentations. With quite a few options available, the Board Certified pain doctors at National Pain have an unparalleled track record of success with headache pain management."
There is hope for headache relief. Several Italian studies have shown close to an 85% headache relief with the types of headache treatment provided by the Orlando pain management doctors at National Pain Institute.
For more information and scheduling with a headache specialist at National Pain Institute, call (407) 487-2539.