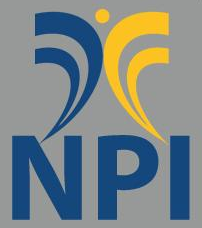 Regenerative medicine injections with PRP are showing great promise for tendonitis, ligament injuries and arthritis.
Orlando, FL (PRWEB) December 20, 2012
National Pain Institute, the best pain clinics in Orlando and surrounding areas, are now providing leading edge platelet rich plasma therapy. Known as PRP for short, the regenerative medicine injections provide pain relief by calling in a person's stem cells to repair the damaged area. For more information and scheduling, call (407) 487-2539.
Regenerative medicine with platelet rich plasma has become state of the art therapy in pain management Orlando. Most current treatments have succeeded at pain relief by suppressing symptoms, rather than truly fixing the problem. While these therapies, like cortisone shots, are great at short term pain relief, they are not correcting the actual problem.
Platelet rich plasma actually includes growth factors and recruits stem cells which have the potential to repair damaged tendons, cartilage and ligaments. The therapy consists of using a person's own blood from a standard venous blood draw, and centrifuging to obtain the growth factors and platelets in the resulting plasma.
The PRP injections have displayed excellent results in initial studies, including a review by Sampson et al from a 2008 Current Review Musculoskeletal Medicine study. The therapy is beneficial for tendinitis of the shoulder, elbow, knee, hip, and ankle. Arthritis is also showing benefit as well.
Regenerative medicine with PRP is now leading the way in cutting edge pain management. It offers a unique approach to treating painful conditions, and National Pain Institute takes pride in providing the latest treatments while taking care to preserve patient safety.
The Board Certified pain doctors at NPI offer platelet rich plasma injections as an outpatient treatment. NPI has 3 Orlando area pain clinics along with additional clinics offering Delray Beach, New Port Richey, Ocala and Port St Lucie pain management,
More information and scheduling is available at (407) 487-2539.