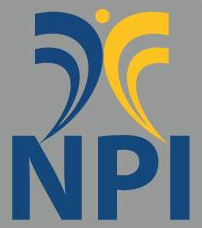 Orlando pain clinic National Pain Institute is enrolling in multiple groundbreaking research studies.
Orlando, FL (PRWEB) November 11, 2012
The best pain clinics in Orlando and Winter Park Florida are now enrolling patients in multiple groundbreaking pain management research studies. These research projects at National Pain Institute involve opioid medications for chronic pain, narcotic medication side effects, stem cell injection treatment for low back pain, and an evaluation of chronic cancer pain. For more information and enrollment, call (407) 505-4438.
The cutting edge stem cell injection research for low back pain includes platelet rich plasma injections. Platelet rich plasma, also known as PRP, involves injections of a person's own blood being processed to where it contains concentrated amounts of stem cells and platelet derived growth factors. PRP injections maintain hope for regenerative medicine, with the possibility of regenerating some of the disc material that has degenerated and causes pain in those with degenerative disc disease.
The current nonsurgical options for degenerative disc disease are not stellar. PRP injections have ground breaking possibility to reduce pain by restoring biologic integrity. Most options in pain management act symptomatically for pain, while the true objective is to regenerate tissue to provide long term pain relief.
Additional studies being conducted at National Pain involve opiate medications, looking at an extended release opioid medication along with side effects such as opioid induced constipation.
There is also a study being performed regarding chronic cancer pain.
The principal investigator on these studies is a Double Board Certified pain doctor, Alexander Jungreis MD. Dr. Jungreis has been in practice over 20 years and maintains significant expertise and compassion for his patients providing pain management Orlando trusts.
Along with having 3 Orlando area pain clinics, National Pain Institute also has clinics providing Port St Lucie pain management, Pain Management Ocala Fl, and Delray Beach pain management.
To see if one is a candidate for any of the studies enrolling, call National Pain today at (407) 505-4438.