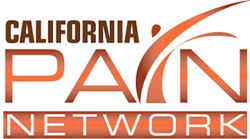 California Pain Network's doctors in the Inland Empire provide both medications and interventional procedures with over a 90% success rate!
Riverside, California (PRWEB) September 04, 2014
The top Inland Empire pain management groups in the California Pain Network are now accepting over 25 insurance plans. This includes most PPO's, Medicare, Personal Injury, Workers Compensation and more. Call (888) 998-9693 for more information and scheduling.
It is typically very difficult to find pain clinics in Riverside, San Bernardino and Temecula that accept most insurance plans. The California Pain Network's affiliated centers accept Aetna, Blue Cross, Cigna, Healthnet, and United as well. In addition, Medicare and Molina is accepted too.
For those involved in auto accidents, it is vital to receive care at a pain center that accepts personal injury liens for care. The San Bernardino and Riverside pain management clinics offer both medical and interventional pain management at several locations. This includes both oral and topical medications, such as muscle relaxers, NSAIDS, opiates, neuropathic medications and more.
The Board Certified doctors also offer cutting edge interventional procedures such as several types of epidural injections, spinal cord stimulator implants, radiofrequency ablation and more. For those patients who are injured at work, the Inland Empre pain clinics are on a considerable amount of MPN's as well.
To receive first rate care at the CA Pain Network's affiliated centers, call (888) 998-9693.