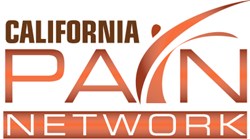 The Board Certified San Diego pain doctors in the CA Pain Network accept over 50 insurances at several locations and maintain a 90% success rate at pain relief!
San Diego (PRWEB) October 15, 2013
The Board Certified San Diego pain management doctors in the CA Pain Network are now accepting over 50 insurance plans. The insurances accepted include all PPO's, Medicare, Workers Compensation, Personal Injury Liens along with self pay. With over a 90% success rate and several locations for convenience, these providers are the best option for patients in need throughout the greater San Diego area. Call (619) 500-1573 for more information and scheduling.
The treatments offered by the California Pain Network doctors include both medication management and interventional procedures. Medications may include oral or topical NSAIDS, neurogenic stabilizing medications like Lyrica, muscle relaxers or narcotics. Patient treatment is individualized, there is not a one size fits all approach.
The interventional treatment options are extensive and include three different types of epidural injections, facet blocks, joint injections, radiofrequency ablation, spinal cord stimulator implants, sympathetic blocks, occipital blocks and much more. Conditions that respond well with treatment include headaches, RSD, sciatica, neck and back pain, scoliosis, failed back surgery, whiplash, fibromyalgia and more.
There are several locations to receive treatment with the Board Certified pain management doctors in San Diego and surrounding areas. Over a 90% success rate is achieved with pain relief and avoiding surgery. The pain doctors accept all PPO's and Medicare. Personal injury claims are accepted for treatment, which would mean that no out of pocket expenses would be necessary and the treatment is paid out of the eventual settlement.
For more information and scheduling with pain management San Diego trusts, simply call (619) 500-1573.