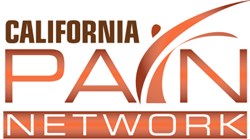 California Pain Network offers the largest Network of Board Certified pain management doctors in San Diego providing over 25 effective treatment options.
San Diego, CA (PRWEB) September 25, 2013
The top San Diego pain clinics in the California Pain Network are now offering over 25 effective treatments for acute and chronic pain. The pain management doctors are Board Certified and highly skilled in interventional pain procedures along with individualized pain medication management. Call (619) 500-1573 for more information and scheduling.
The therapies available at the numerous San Diego pain clinics are modern and include outpatient procedures such as trigger point injections, selective nerve root blocks, radiofrequency ablation, spinal cord stimulator implants and three different types of epidural injections. All types of joint injections are offered along with occipital nerve blocks, lumbar sympathetic blocks and several injection options for headaches, abdominal, facial and pelvic pain.
The pain management doctors in San Diego with the Network are located all around the County at over 10 locations.
The San Diego pain doctors treat both simple and complicated conditions including whiplash, failed back surgery, sciatica, spinal stenosis, arthritis pain, pinched nerve pain, RSD, fibromyalgia, headaches, pelvic pain, facial pain and more.
Along with the interventional procedures, the San Diego pain management doctors also offer individualized medication management. Most major insurances are accepted including Medicare, PPO's, Personal Injury Liens, Workers Compensation and self pay as well.
Patients are able to be seen quickly by the Board Certified doctors and the success rate is over 90% at pain relief and avoiding surgery. For more information and scheduling with pain management San Diego trusts, call (619) 500-1573.