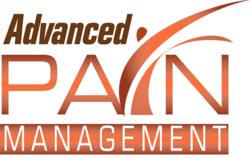 Advanced Pain Management offers first rate Santa Monica pain management - accepting self pay and insurance!
Santa Monica, CA (PRWEB) June 13, 2013
The leading pain clinic in Santa Monica, Advanced Pain Management, has joined the CA Pain Network and is now accepting new patients. The clinic accepts both self pay pain management patients along with multiple insurance plans. Often times, appointments can be made to be seen same day or within one business day. For more information and scheduling, call (310) 626-1526.
Advanced Pain Management offers individualized pain management options, with the pain doctor in Santa Monica performing a thorough review of the medical records and a thorough physical exam. Patients with sciatica, degenerative disc disease, failed back surgery, spinal stenosis, chronic back and neck pain, degenerative or post traumatic arthritis, peripheral neuropathy and headaches to name just a few receive top notch treatment at the practice.
The Santa Monica pain clinic also has multiple additional locations including a Los Angeles pain management office, one in Burbank and a fourth in Rancho Cucamonga. The clinics offer extended hours on numerous days of the week, with a compassionate and caring doctor and staff.
The California Pain Network connects those in pain with pain management Santa Monica and Los Angeles trust along with surrounding areas. The Network provides pain clinic options to those suffering and in need of relief. For more information and scheduling with Advanced Pain Management, call (310) 626-1526.