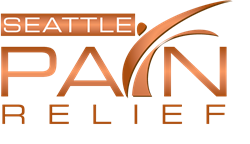 With so many options to customize for each patient's needs, over ninety percent achieve relief and avoid surgery!
Seattle, Washington (PRWEB) April 15, 2015
One of the top Seattle pain management clinics, Seattle Pain Relief, is now offering over 25 treatment options for pain relief. These include a combination of both medication management and interventional procedures, with new ones including radiofrequency ablation, Botox injections for migraines and spinal cord stimulator implants. Call (855) WASH-PAIN for more information and scheduling.
When it comes to achieving effective pain relief, the best treatments involve options that are customized to each individual's specific presentation.The Double Board Certified pain management doctor at Seattle Pain Relief individualizes the treatment options based on what will produce the best outcomes.
All types of pain conditions are treated, including sciatica, back and neck pain, failed back surgery, scoliosis, RSD, neuropathy, spinal stenosis just to name a few. In fact, Seattle Pain Relief receives a significant amount of patients from the metro area who have failed treatment at other centers.
A significant amount of the procedures offered are cutting edge, including spinal cord stimulator implants and radiofrequency ablation. The ablation procedure typically provides over a year of consistent pain relief and easily be repeated if the pain returns. For an individual facing a life of chronic pain with no further surgical options, a spinal cord stimulator can provide excellent pain relief and truly change a persons life.
Most insurance is accepted at Seattle Pain Relief including PPOs, Worker's Compensation and Personal Injury Liens as well.
As the clinic is located just outside Seattle, patients are seen from a large metro area including Tacoma. Over 90% of patients achieve effective pain relief and avoid the need for potentially risky surgery.
Simply call (855) WASH-PAIN for more information and scheduling with pain management Seattle trusts.