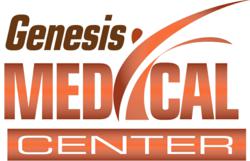 Genesis Medical Center offers pain management, physical therapy and chiropractic treatment, all under one roof!
Tampa, Fl (PRWEB) June 13, 2013
Tampa pain management clinic, Genesis Medical Center, has joined the Florida Pain Network and is now accepting new patients. The clinic accepts both self pay pain management patients along with over ten insurances including Medicare and Personal Injury claims. For more information and scheduling, call (813) 666-4399.
Genesis Medical Center offers comprehensive pain management, including medication management, physical therapy and chiropractic treatment. The Institute of Medicine report from last year showed over 100 million Americans suffer from chronic pain. The report recommended comprehensive treatment such as what Genesis Medical offers to provide the best outcomes.
The Tampa pain doctors at Genesis effectively treat conditions such as sciatica, degenerative disc disease, spinal stenosis, failed spine surgery, headaches, migraines, arthritis, fibromyalgia and more. At the Tampa pain clinic, the doctors perform a thorough review of each patient's medical records and a complete physical exam. That way, the appropriate pain treatments are administered.
Genesis Medical often has an urgent care walk in clinic to provide care much faster than an ER. Additionally, the doctors offer weight loss programs that are effective. It is well known that there is a significant association between obesity and pain.
"We are excited to have Genesis Medical as part of the Florida Pain Network. The comprehensive pain management treatments offered by the doctors at the clinic benefit patients greatly, and we're thankful for the benefits and relief provided to those in need!" said Florida Pain Network CEO David Greene,
For scheduling with either the pain management doctors, physical therapy or Tampa chiropractic services at Genesis Medical, call (813) 666-4399.