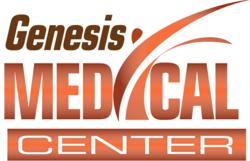 Genesis Medical is a Tampa Pain Management clinic accepting numerous insurances and self pay with over ten treatment options available!
Tampa, Fl (PRWEB) June 24, 2013
Leading Tampa pain management clinic, Genesis Medical Center, is now offering over ten effective treatments for chronic pain. The Center offers Board Certified pain management along with chiropractic treatment, physical therapy, massage and more. Multiple insurances along with self pay are accepted. For more information and scheduling, call (813) 666-4399.
Over 100 million Americans suffer from chronic pain, and the Institute of Medicine report from last year recommended multi-disciplinary treatment as the best way to achieve pain relief for patients. That's what Genesis Medical Center provides, a combination of MD pain management options along with the PT and chiropractic.
Genesis Medical has two locations, both offering pain management Tampa respects. One location is in Tampa and the other is actually in Temple Terrace. Patients are routinely seen from outside Tampa as well due to the quality of care provided. This includes Lakeland and Ocala and surrounding areas.
The Center offers treatment for auto injuries and has a walk-in clinic as well for urgent needs. Between the various options for pain management, chiropractic, PT and massage, there are well over ten options available for obtaining pain relief. The doctors also offer weight loss programs, which can lead to decreased pain from reducing stress across painful joints.
The various insurance plans accepted include Medicare, Tricare, Coventry, Aetna, Cigna, PIP, Blue Cross Blue Shield, United Healthcare and Amerigroup. Self pay is also accepted. For more information and scheduling, call (813) 666-4399.