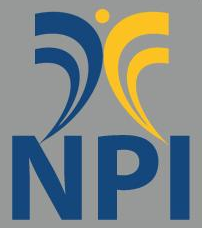 If you have chronic pain, National Pain Institute has over ten different options to choose from to help - call (561) 600-1046.
West Palm Beach, Fl (PRWEB) July 27, 2012
The top West Palm Beach pain management clinic, National Pain Institute, is now providing over ten pain reatment options for chronic pain including fibromyalgia, back/neck pain, sciatica, spinal stenosis and more. As a member of the Florida Pain Network, National Pain has seven pain clinic locations throughout the state with Board Certified doctors providing pain relief that can help people avoid risky spine surgery. New patients may be scheduled at (561) 600-1046.
West Palm Beach is served out of National Pain's Delray Beach pain clinic, and National Pain has additional locations around the state. This includes a Port St Lucie pain management clinic and three Orlando pain clinic locations.
The multiple treatment options offered by National Pain's Palm Beach County location include:

Opiate medication management (case by case basis)
Epidural Steroid Injections
Radiofrequency Ablation
Facet Injections
Platelet Rich Protein (PRP) Therapy
Trigger Point Injections
Joint Injections (Knee, Shoulder, Back, Hip)
Intravenous Therapy for Fibromyalgia
Occipital Nerve Block for Headaches
Spinal Cord Stimulator
Management of Implanted Pain Pumps
The Institute of Medicine report from last year noted 33% of Americans have chronic pain and recommended pain clinics to incorporate comprehensive treatment options for better outcomes. When it comes to chronic pain such as headaches, the pain may lead to lost time from work, disability and depression.
The National Pain Institute has been offering comprehensive treatments since their inceptions, and continuously strives to expand the treatments available to where there are over a dozen now. They exceed a 90% successful nonoperative rate with patients. The clinics serve Port St Lucie, Orlando, Ocala area, Palm Beach county, New Port Richey, Clearwater, and more.
National Pain also accepts over 100 health insurance plans including Worker's Compensation, Medicare, Aetna, United Health, Cigna, BCBS, Personal Injury Liens, and many more.
Said David Greene, CEO of the Florida Pain Network, "The Palm Beach County pain management doctors at National Pain are very well trained and offer an unreal amount of treatments. When the doctors and staff collaborate on patients to create customized care, the results speak for themselves. It's the model all modern pain management clinics should incorporate."
Those interested in treatment should call (561) 600-1046 for more information and to make appointments.