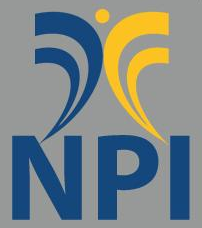 National Pain's doctors offer over 10 effective headache treatments for cluster, tension and migraines.
West Palm Beach, FL (PRWEB) September 22, 2012
The leading clinics for pain management West Palm Beach trusts, National Pain Institute, are now offering over 10 effective treatments for headaches. The effective treatments are all provided as outpatient for cluster, tension and migraine headaches and range from various medication types to different methods of injections for pain relief along with radiofrequency ablation. Those interested should call (561) 600-1046.
Chronic headaches are one of the biggest reasons for depression, missed time from work and lead to a hefty amount of doctor vistis. According to the National Headache Association, over 25 million Americans suffer from migraines.
Successfully treating headaches may may need several different therapies individualized to the patient. With over 10 treatment options available at its Florida pain clinics, National Pain Institute enjoys a remarkable success rate in diminishing headache pain and getting individuals back to working steadily. National Pain Institute has seven pain clinics around Florida, with one in Delray Beach and another in Port St Lucie serving West Palm Beach.
In addition, Nationa Pain has three pain clinics in Orlando offering several types of medications for headache pain management. The clinics have several types of injections such as occipital blocks and trigger point. These injections have been very effective in treating migraines along with reducing their frequency. If they are effective, then occipital nerve radiofrequency stimulation may provide a longer term solution.
Said David Greene, CEO of the Florida Pain Network, "Treating headaches well entails customizing treatment, as patients tend to have extremely varied presentations. With quite a unmatched track record of success with headache treatments."
New studies are showing hope for headache relief. Several studies out of Italy have shown close to an 85% headache relief with the headache options provided by the Palm Beach County pain management doctors at National Pain Institute.
For more information and scheduling with a headache specialist at National Pain Institute, call (561) 600-1046.