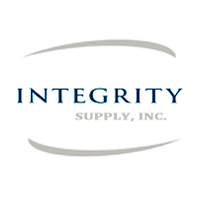 Integrity Supply, Inc. provides our online customers the best value and superior customer service experience. We are honest, helpful, efficient, accountable, trustworthy, and committed to profitability and service.
Cleveland, OH (PRWEB) February 22, 2013
Integrity Supply, Inc, a wholesale distributor providing painting supplies, is now offering Electra jumbo roller covers. Using the highest quality materials, including natural, woven fabric and knit fabric, Corona Brush manufactures roller sleeves for all types of coatings. The roller cover has top quality synthetic blend materials spiral wound onto the cores. The natural lambskin shearling pelts are hand sewn into rectangular sleeves then set onto cores. The covers are cleaned and vacuumed for clean, uniform application.
Integrity Supply, Inc offers quality Wooster, Premier, Corona and Purdy roller covers. It offers customers industrial painting supplies which include paint rollers and roller covers for every surface, substance, budget and project. Whether it is enamel, latex stain, oil paints, varnish, shellac, lacquer, epoxy or other viscous adhesive, Integrity Supply, Inc provides roller covers required for all jobs.
The company also ships quality mini rollers right to the customer's jobsite or door. It offers many brand names including Purdy, Whizz and Wooster. Mini paint roller covers are designed to work in tight places, small area touch-up and trimming such as doors, windows or anywhere that a full-size paint roller can't reach. Mini paint roller covers are ideal for small projects and in and around tight areas such as trim, edging, cabinets, behind pedestal sinks and toilets.
Based in Cleveland, Ohio, Integrity has a motivated team of employees committed to providing its customers the best-in-class products at affordable prices while delivering the service they expect. It is well-known for providing the best quality Graco roof rig, roller covers, painting supplies and roller frames from renowned brands. It provides online customers the best value and superior customer service experience.
About the Company:
Integrity Supply, Inc. was established in 2000 as a wholesale distributor to provide the highest quality construction and related sundry supplies from leading manufacturers throughout the United States. Integrity Supply, Inc was founded with its customers in mind by providing just-in-time delivery of the products at affordable prices. The company has established relationships with key manufacturers that absorb the inventory holdings costs and marketing funds, allowing Integrity to pass on the savings directly to the customers. To learn more visit http://www.integritysupply.com/