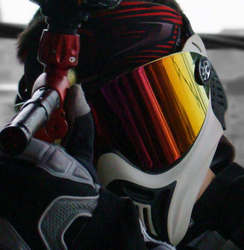 Hi, I think that this is one of the best ideas to hit the paintball market in a long time, except for maybe the new tippmann pistol but that's beside the point. Thanks for this website, Mongoose-5
Kennewick, WA (PRWEB) March 18, 2009
Red Dot Paintball is launching a new website for the social networking of paintball players. For years players have been communicating together on forums. Recently, paintball groups have formed on Myspace and Facebook. Our new site http://www.PaintballGuns.Me will bring together both of these popular social networks in one site. Our "Mespace" site will allow paintball players from near and afar to communicate, post pictures, video, music, participate in forums, chat, instant message, create events and have fun online with their paintball friends.
One member writes, "Hi, I think that this is one of the best ideas to hit the paintball market in a long time, except for maybe the new tippmann pistol but that's beside the point. Thanks for this website, Mongoose-5"
Some examples of how this site differs from the others will be seen immediately upon signup. The free membership signup will alllow you to instantly identify your teams, where you play, how you play, when you play and other information related to paintball. This will automatically get featured in your profiles. Other paintball players can find like minded players and possible team mates.
The site can be used as team meeting places. Add your team paintball friends and get online together. Use the site to chat together and use the event scheduler to start tournaments. Other players in the area can easily join events and communicate with event organizers within the site.
Regionalized forums, groups and team groups can be started. Blogs will cross traditional lines between tournament, scenario and woodsball players. Posting to the blogs will help introduce and expand players to all the various games being played. This new social network will expand the sport of paintball to many new and experienced paintball players.
###