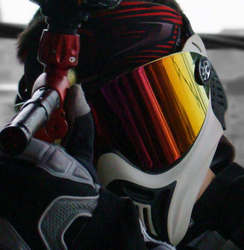 5150 Tactical Paintball represented us last year as shown in the video they made. They will be there again this year at D-Day 2010 where they will auction off a custom built paintball gun to raise money for their local Children's hospital charity.
Kennewick, WA (PRWEB) May 15, 2010
Paintball Guns.Me is an online community created with the intention of fostering the growth of an online social paintball community. The traditional forums have always provided a place for paintball players to exchange information. This community offers so much more than traditional information exchange. It is the next generation and evolution of a forum to a full blown community of paintball players dedicated to the growth of the sport, irregardless of style of play.
The community welcomes tourney, woodsball, scenario, recreational, milsim or any other style of players to their community. The ability for a tourney player just starting out to communicate and learn from a long time paintball veteran is unique in this venue. The players are looking beyond traditional play style to help grow paintball, help new players improve and introduce players to new skills and achievements.
Red Dot Paintball started the paintball sponsorship program in 2008. The premise was a loyalty program. While the basic premise remains, the program has expanded substantially. The concept is unique. The online community PaintballGuns.ME was created in March of 2009. Now one year old the approach was refined considerably to better the program for this year.
The 2010 sponsorship program is created not only by Red Dot Paintball, but also by an executive committee chosen from successful sponsoree's from the 2009 program. The executive has been created with a mission to be a player dominated group created to guide sponsored teams and players to properly represent their team, themselves and their sponsor. To achieve this goal they work to increase membership in the web site and to bring all paintballers of any style together. Together the sport will continue to flourish. They challenge the community to put forward their paintball passion, share experiences, pass on knowledge and enjoy the sport.
The problem for stores like Red Dot Paintball to have a sponsorship program was accountability. Simply put, how does one measure the value a sponsored team is giving an online store that may never meet the players they are sponsoring? Rather than struggle with that concept, the creation of a program whereby sponsored teams must contribute and participate to the online community for the growth of themselves, the PaintballGuns.ME community and the sport. Players helping players. In this way, Red Dot Paintball could achieve a measured level of accountability from the teams they sponsor. In addition, teams that are showing their loyalty and commitment to the community, can achieve higher levels of support from their sponsor.
To celebrate their first year of this program and the first anniversary of PaintballGuns.ME, Red Dot Paintball is hosting a big contest for its online members. The free site and contest is a huge scavenger hunt for over $800.00 in cash and prizes given out to the top 10 finishers. The contest is proving to be fun and a huge success while it ahieves its goal of teaching all the players the power of the website and its organizational tools. Teams can run their whole paintball team program from the website. Teams can schedule practices, events, use built in email, create private event calendars, galleries and many more tools targeted towards paintball.
Teams such as 5150 Tactical Paintball, Tactical Paintball Operators Group (TPOG), Stalk and Destroy, The Federation Guard Scenario Paintball Team and Phalanx are successful teams in this program. They are profiled online and given a page on Red Dot Paintball's website to showcase their teams. There are too many sponsored teams to mention, however, several of them have used this program to be a stepping stone to larger sponsorships. Phalanx has just recently left our program to accept a home field sponsorhip. Team Stalk and Destroy is a group of military personnel stationed in Okinawa, Japan and has recently added additional sponsorships from Valken Sports and Angel Sports. One of our first sponsored teams, Red Dawn from Georgia is a guiding force in our community and continues to be successful in receiving support from many groups in their local community.
# # #