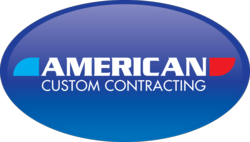 Arizona Painting Pros
Scottsdale Arizona (PRWEB) January 16, 2013
"From large ground-up projects to small interior or exterior repairs, the foundation of all of our contracting work is a solid relationship with our clients who have the confidence to rely on our expertise and honesty," American Custom Contracting.
It's been a while since lead-based paint was cast out the window. But there's more to green living than merely confirming that the paint used in the home or business is environmentally safe. Arizona Painting Pros has decided to become a major player in the arena of creative painting. The company offers professional services in:
** Custom trim work
** Drywall removal, replacement or original installation
** Painting, both interior and exterior
** Weather control insulation services
** Remodeling services
** And Other general contracting services.
Here is how paint colors and styles can enhance any decor while helping to slide more smoothly into a green home living style.
Changing Times Demand New Painting Procedures and Products
Weather patterns keep shifting. Throughout the nation, Arizona included, 2012 brought in record-breaking heat waves. Global warming seems more and more a matter of fact rather than scientific guesswork. Green living in now a necessity rather than a choice. Homeowners must adjust. So too must the companies that work in home services.
Arizona Painting Pros can help to create a green décor that feels right, works well and preserves economic values.
But going green is not easy. It encompasses a range of changes that many people still struggle to accept. On the one hand changes are inevitable. On the other hand, modern day creativity and innovation make living and maintaining a green lifestyle simpler than ever.
It's often a matter of balance. Perhaps the want to make a difference in the world, to do something simple and controllable for the environment or merely improve the look and feel of the home or business. It can move in stages, adding simple home changes that amount to cumulative environmental improvements and healthy home living.
It makes no difference if the painting needs are residential or commercial, the gifted leaders at Arizona Painting Pros can help to find the environmental balance that works for the designs and goals. The sales team, field service crews and operations management departments are always available, trained and ready to provide customers with quality, state-of-the-art interior and exterior home or business construction and painting services.
Paint helps make the home or business look and feel fresh. But according to the Environmental Protection Agency, the components used in architectural coatings, including paints and stains, account for 9 percent of the VOC emissions from consumer products. This is second only to automobiles.
But it's not a closed door with absolute results. Current market changes have introduced paints manufactured from natural and renewable materials. The team at Arizona Painting Pros can show customers the differences between latex, oil and natural paints.
For example: Reoccurring materials include:
** Casein
** Chalk
** Citrus oil
** Clay
** Lime
** Linseed oil
** And others.
These paints do not contain petroleum products. They emit very few VOCs. Best of all, natural paints created a beautiful, environmentally friendly green living environment. The vibrant finished product can be:
** Textured
** Old world tinted
** Even-toned
** And More.
Arizona Painting Pros The Place To Call For Better Painting Information
Whether customers want to go green or simply beautify your home or business in a conventional manner, Arizona Painting Pros can help. They offer free painting estimates and competitive construction prices. Their craftsmanship is second to none.
Call today for a phone quote or to schedule a Free Estimate (480) 699-2516
American Custom Contracting - ROC 238225 Bonded Insured
Residential and Commercial Services:
American Custom Contracting 7702 East Doubletree Ranch Road #300, Scottsdale, AZ 85258
Phone (480) 699-2516 Fax (480) 699-0461 Email service(at)americancustomcontracting(dot)com