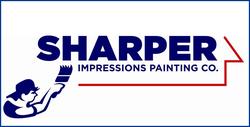 We made some important decisions at the onset of the recession which have allowed us to maintain a healthy level of operating income
Columbus, OH (PRWEB) August 14, 2009
Inc. magazine ranks Sharper Impressions Painting within the top 5000 fastest growing, privately held companies in America for the third consecutive year. The residential and commercial painting contractor was founded in 1992 and is headquartered in Columbus, Ohio with company-owned and operated locations in eight other U.S. cities.
"Savvy trend spotters and those who invest in private companies know that the Inc. 5000 is the best place to find out about companies that find success through a wide variety of unprecedented business models and who are expanding at an impressive rate," says Inc. 5000 project manager Jim Melloan. "That's why our list is so eagerly anticipated every year."
"We are honored to be included in Inc. magazine's prestigious list again this year," says Sharper Impressions Painting founder Geoff Sharp. "Our entire team of painting contractors continues to grow our business the old-fashioned way with top-quality service and smart business decisions. We're proud that these simple ethics have rewarded us with growth and success."
In tough economic times when some companies are tightening their belt, Sharper Impressions Painting continues to show both profit and growth. "We made some important decisions at the onset of the recession which have allowed us to maintain a healthy level of operating income," says Sharp." We stayed focused on industry fundamentals like skilled professionals applying quality product with excellent customer service."
A shift to just-in-time inventory, technology upgrades, and the hiring of highly-qualified managers has led to steady growth during the past 18 months. "The future continues to look bright," Sharp notes. "With 'stay-cations' on the rise, families are investing even more in their homes and people know that a fresh coat of paint gives the biggest bang for your buck." So far in 2009, Sharper Impressions Painting has seen a 355% profit increase over this same period in 2008.
About the company:
Sharper Impressions Painting is a full-service painting company specializing in both interior and exterior painting. Founded by Geoff Sharp, the company is headquartered in Columbus, Ohio with offices in Denver, Dallas, Indianapolis, Nashville, Chicago, Atlanta, Kansas City, and Boca Raton, Florida. For more information about Sharper Impressions Painting, call 1-877-665-5566 or go to sharperimpressionspainting.com.
About the award:
Inc. magazine's, Inc. 5000 list is ranked according to percentage revenue growth from 2005 through 2008. To qualify, companies must have been founded and generating revenue by the first week of 2005, and must be U.S.-based, privately held, for-profit, and independent -- not subsidiaries or divisions of other companies. The complete list of 2009 honoree companies can be found in the magazine's September issue and sorted by category and region at inc5000.com.
###