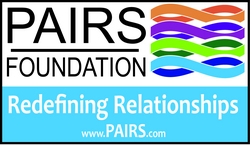 Ninety four percent of men reported better relationships after nine hours of marriage education. Eighty four percent said their sex life improved.
Fort Lauderdale, FL (PRWEB) February 1, 2010
For many South Florida families, the state of their unions is stronger than ever.
A sour economy, soaring health care costs, and uncertain job market is leading increasing numbers of men to marriage education classes for tips and tools to bring greater harmony to their families, improve relationships with spouses and children, and strengthen their ability to weather financial challenges. A recent follow-up study indicates the program is working.
More than 5,000 men and women in Miami-Dade, Broward, and Palm Beach counties recently participated in free classes offered by the nonprofit PAIRS Foundation as a result of a federal grant provided by the U.S. Department of Health and Human Services, Administration for Children and Families. A follow-up study of 400 men six months after the nine-hour class offers encouraging news for efforts to curb the rate of divorce and family breakdown.

95% reported improvement in communication with their partner;
93% reported improvement in regularly sharing appreciations;
92% reported improvement in their ability to resolve conflicts constructively;
84% reported improvement in their sex lives;
89% reported improvement in their ability to confide emotions;
94% reported improvement in their overall relationship.
Seth Eisenberg, President and CEO of PAIRS Foundation, said the program focuses on enhancing competencies in three areas:
1. Emotional literacy;
2. Confiding, listening and problem-solving skills for building and maintaining intimacy;
3. Practical knowledge, strategies and attitudes for sustaining positive marriage and family life.
"The goal is to enable couples to create relationships that both partners can live with joyfully," Eisenberg said.
"To sustain relationships based on love and intimacy, each partner must be able to identify his or her own feelings and needs, communicate them in such a way that they can get met, and integrate skills that lead to constructive conflict resolution based on empathy, good will and a shared relationship vision."
"Marriage education classes offer a road map and practical tools to be successful," Eisenberg added. "Research shows that for most couples, it's far more effective than traditional counseling or marriage therapy, far less costly, and an inconsequential expense compared to the price and impact of divorce."
Classes were delivered through YMCA, Miami-Dade County Public Schools, City of Fort Lauderdale Parks and Recreation Department, churches, and agencies that help men and women, including veterans, rebuild their lives after being homeless, such as Carrfour Supportive Housing. PAIRS Foundation recently began offering classes online as well.
"The most urgent challenges facing neighborhoods and communities nationwide can be traced directly to the impact of family breakdown," Eisenberg said. "Children are healthier, happier and better able to achieve their potential when they have the active engagement of both their fathers and mothers and the resources that come from strong two-parent families," he said. "We're delighted to help their parents find the road map and tools to be successful."
For a copy of the full research report or information on upcoming classes nationwide, visit PAIRS Foundation, e-mail info(at)pairs(dot)com, or call 877-724-7748.
PAIRS Foundation, a 501(c)(3) nonprofit, is one of the nation's oldest and leading providers of relationship skills training. The organization's mission is to create a safer, saner, more loving world through classes, training, and research to strengthen families and improve the well-being of children.
###